Kelly Schmidt, Ph.D.
Licensed Psychologist
Dr. Schmidt is not currently accepting new regualr clients, but she is available for consultation, assessment, and testing.
Dr. Schmidt is a licensed Clinical Psychologist, working under the supervision of Clinical Director Dr. Monnica Williams. She provides empirically-supported psychotherapies for adults and young people at the Behavioral Wellness Clinic in Tolland, CT.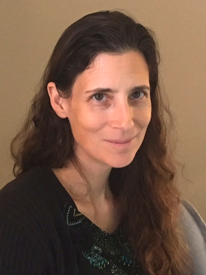 Dr. Schmidt received her Bachelor of Arts in psychology from Swarthmore College, and then worked for 3 years as a psychotherapy researcher at the University of Pennsylvania. She subsequently earned her clinical psychology degree at George Washington University in Washington DC. She completed her internship at the Alexandria Community Mental Health Center in Virginia, an APA-approved site. She completed post-doctoral studies at the Hartford Institute of Living.
Dr. Schmidt conducts research as a field interviewer for RTI International, headquartered in Research Triangle Park, NC. This critical project is part of the National Survey on Drug Use and Health, funded by the Substance Abuse and Mental Health Services Administration (SAMHSA) of the U.S. Department of Health and Human Services.
Dr. Schmidt has also spent considerable time dedicated to youth at My Sisters' Place, in Hartford, CT, where she works with homeless families in specialized transitional and supported housing programs. As a tobacco treatment specialist, she has brought that expertise to her work as a case manager for a program blending behavioral and physical wellness care at CMHA in New Britain. She has also worked in an outpatient substance abuse program run by Phoenix House.
Dr. Schmidt is an activist and humanitarian. She was the founder and organizer for the Connecticut Meetup to Enhance Humanitarian Knowledge and Action. This was a local social group focused on learning more about humanitarian causes both globally and locally and taking action to aid these causes. In that role she organized successful fundraising events to aid Haitian orphans and building schools in Sudan.
As a therapist, she appreciates that we all have varied experiences, and that no one moment or one behavior or one trait defines us. Therapy is a chance to gain perspective and to use that new perspective to move forward. Her early background was as a psychodynamic therapist but more recently she has adopted cognitive behavioral and other evidence-based therapies geared toward treating anxiety disorders and related conditions. At the Behavioral Wellness Center she works to help people attain new perspectives and new senses of well-being in their lives.