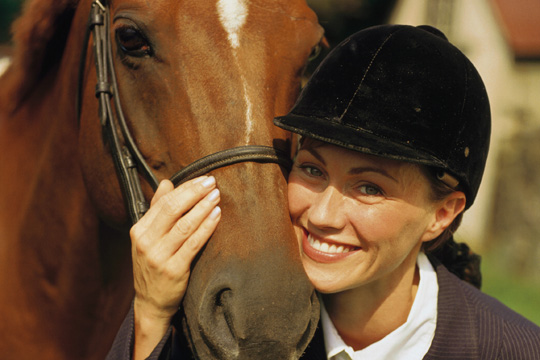 Horses as Healers
Horseback Riding as a Bridge to Emotional Wellness
The Behavioral Wellness Clinic is dedicated to providing a comprehensive riding program to enhance the psychosocial development and growth of individuals with emotional, social, behavioral or physical challenges, in a supportive, challenging and professional environment.
While most individual's can benefit from horses in a quality environment, the benefits of horses and riding are especially pronounced for those who have endured trauma or abuse in their lives. The benefits are also great for those with other challenges such as attention deficit hyperactivity disorder (ADHD), Autism spectrum disorders, and low self-esteem. The benefits for all include better body awareness, agility, balance and better body control. In addition, riding helps improve self-concept, builds trust, develops confidence, fosters communication and provides new positive challenges. The use of horses and other animals in a mental health setting is increasing and the benefits are tangible and measurable.
How does the program work?
Each individual's situation is assessed and a program is designed to work on specific outcomes. A group or individual setting is chosen based on what is best for the person. Input and direction from professionals are used when tailoring each client's program.
Included in some programs is the preparation for riding, riding, and care of the horse after riding. Individuals get to know the horses through caring for them and preparing them to go riding. This helps with developing the relationship and possible bond. For many it also is a transition period towards being fully present on the farm and having a chance to let the horses show the individual a world that may be very different from the home, work, or school environment. Activities of grooming, tacking up, riding and putting the horse away are all designed for maximum success while challenging to new levels of independence.