Therapist
Erin Nghe, (last name pronounced, "knee"), is an independent, Licensed Clinical Social Worker, an Atlanta OCD Therapist and owner of OCD Set Free — a mental health private practice that offers therapeutic services aimed at increasing access to OCD treatment and awareness for OCD sufferers and clinicians. She is also an online therapist with the Behavioral Wellness Clinic in Mansfield, CT, where she sees Georgia based clients. Erin is also the Clinical Director for the Southeast region of Experience Camps, a peer-based bereavement support program whose focus is to provide support to children who have experienced the death of a loved one.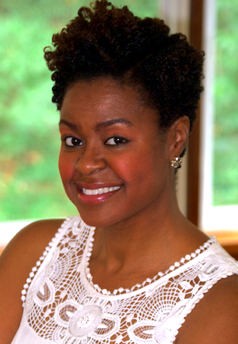 Erin's professional background is comprised of varied experiences in mental health, non-profit management and academia. Erin also has a background in international community development, which she gained from living and working in Peru, Dominican Republic and Spain. The common thread in all of her experiences is her love for advocacy, social justice and supporting individuals in their mental wellness goals.
Erin's specific love for treating OCD developed through her post-masters training at the Louisville OCD Clinic. Since her introduction to the world of OCD, her focus has been to bridge the gap between individuals suffering from OCD and OCD treatment providers. Due to her OCD advocacy interests and experiences living internationally, Erin is a part of the Diversity Council of the International OCD Foundation. Through the Council, Erin serves on two subcommittees: outreach to minority clinicians and international outreach. Her commitment to OCD work is fueled by having had success in treating OCD and by seeing positive results from teaching clients to embrace uncertainty for OCD freedom.
Erin is a native of Connecticut, but has lived in the metro Atlanta area for the past 12 years. She spends her free time playing in a volleyball league, taking improv and music classes, volunteering, engaging in "extreme sports" like sky-diving, scuba diving and flying helicopters, as well as enjoying time with her husband, family, and friends.