MDMA Conference for Therapists in Communities of Color, August 2019
MAPS MDMA-Assisted Therapy for People of Color | Chacruna Livestream
Interview with Dr. Bia Labate and Natalie Ginsberg
A 2-Part Conference: Workshop & Training Event
The Multidisciplinary Association for Psychedelic Studies (MAPS) recently received grant funding for an MDMA Conference for therapists serving communities of color. It will take place this August, led by expert trainers Marcela Ot'alora MA, and Monnica Williams, PhD, along with with an distinguished panel of additional speakers and trainers from all of over the world.
There are 2 parts to this exciting conference:
PART 1: Psychedelic Medicine and Cultural Trauma Workshop (open to the public)
August 10-11 (all day on Saturday, ending early afternoon on Sunday)


PART 2: MDMA Part B Therapy Training (for clinicians only)
August 11-17
The purpose of this event is to (1) make sure that MDMA therapy will be available to communities of color by training therapists of color, (2) expand thinking about PTSD to include racial trauma, and (3) improve the culturally-informed curriculum within the MAPS MDMA Therapy Training Program.
In addition to the training's focus on MDMA-assisted psychotherapy, community leaders will join trainees for the workshop entitled Psychedelic Medicine and Cultural Trauma (below), to engage in dialogue about the social, political, cultural and historical causes of trauma, as well as to discuss barriers to acceptance of MDMA-assisted psychotherapy in communities of color while envisioning ways forward.
Learn about how to become an MDMA therapist, and more information about this specific training is available at MAPS.
Psychedelic Medicine & Cultural Trauma Workshop
Trauma experienced by people of color is historical, cultural, systemic, and communal, in addition to an increased likelihood of experiencing discrete interpersonal trauma. Therefore, to understand individual therapy, it is imperative that therapists, as well as community leaders, understand the larger traumatic context. This day and a half long portion of the training will focus on the larger political and social factors contributing to trauma. These dialogues will feature a range of interdisciplinary presenters, as well as draw on the personal expertise of MAPS study therapists of color and participants, to co-create a discussion-based day. The workshop will consist of short presentations, dialogues, breakout groups, and somatic body-centered practices interspersed. The last day will conclude with music, dancing, and opportunities for processing and decompression.
One main goal of this workshop is to empower community leaders of color who can help disseminate accurate information about MDMA therapy, advocate for access in communities of color, and directly connect people to their local therapist team. Portions of the workshop will focus on difficulties and best practices for advocacy and education. Conversations will engage with how best to integrate psychedelic healing with current community healing practices in communities of color, including a dedicated portion on faith and spirituality as both a tool and impediment to community healing. Presentations will include a history and broad overview of indigenous psychedelic practices, as well as the trauma of colonization and genocide on native healing practices, especially in the United States. Dialogues will also specifically address the intersectional traumas of LGBTQ people of color.
Lead Trainers:
Marcela Ot'alora, MFA, MA, LPC (MDMA-Assisted Therapy)
Additional Trainers:
Dates: August 10-17, 2019
Location:
The Brown Hotel
, Louisville, KY, USA
Workshop Host
Sara Reed, MS, MFT
Sara Reed is a Marriage and Family Therapist at Behavioral Wellness Clinic and study therapist for the Psilocybin-assisted psychotherapy for Major Depression at Yale University. She is a member of the Multidisciplinary Association for Psychedelic Studies (MAPS) Advisory Board, advancing health equity in psychedelic medicine. Sara also served as a Sub-Investigator and Study Coordinator for MAPS' Phase 2 MDMA Clinical Study of Posttraumatic Stress Disorder (PTSD) at the University of Connecticut, where she continues to participate in research. More about Sara Reed.
Workshop Presenters
Joe Tafur, MD
Psychedelic Medicine: Illuminating the Integration of Biology, Emotion, and Spirituality
Dr. Joe Tafur will present ideas described in his new book "The Fellowship of The River: A Medical Doctor's Exploration into Traditional Amazonian Plant Medicine." The presentation will focus on emotional healing in psychedelic medicine, drawing upon our current scientific understanding of mental health, traditional perspectives on spiritual healing, and case stories of individuals treated with ayahuasca shamanism and traditional plant medicine.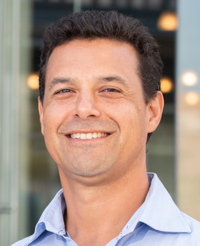 Monnica Williams, PhD
Marginalized Voices, Racial Trauma, and the Psychedelic Healing Movement
Oppression, poverty, and discrimination can all contribute to traumatic experience at both individual and collective levels. These ongoing traumatic experiences — enhanced and compounded for people who exist at the intersection of multiple marginalized identities — are often under-recognized and thus under-treated. There is a vast potential for psychedelics to help heal trauma and move people toward wholeness. Dr. Williams will discuss the traumatizing impact of life in America on people of color and explore how psychedelics can contribute to healing trauma that stems from racism and contribute to a more just society. Bio below.
Terence Ching, MS
MDMA-Assisted Psychotherapy for Participants of Color with PTSD: Does It Work?
Terence Ching obtained his Master's degree from the National University of Singapore, studied Clinical Psychology at the University of Louisville, is currently an advanced doctoral student at the University of Connecticut. He has received evidence-based clinical and research training across multiple sites and programs for obsessive-compulsive and related disorders, anxiety disorders, PTSD, cultural diversity, and psychedelic-assisted psychotherapy. Phase 3 trials are currently ongoing for MDMA-assisted psychotherapy, as sponsored by the Multidisciplinary Association of Psychedelic Studies (MAPS), to determine replicability of Phases 1 and 2 findings of high and sustained rates of recovery from treatment-resistant PTSD. However, ethnoracial minority inclusion in these trials has been low. In this presentation, he will discuss preliminary findings for participants of color in Phase 2 trials and explain current limitations in the data. He also plans to introduce preliminary outcomes of further analyses between groups in an open-label, multisite lead-in trial (e.g., MP-16/17) to Phase 3 studies.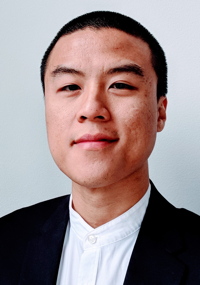 Belinda P. Eriacho, MPH
Intergenerational Trauma: Native American's Inherited Legacy
Belinda is from the Dine' (Navajo) and Zuni Pueblo lineages. Her maternal clan is Honágháahnii (One-Walks-Around) and she was born for the Naasht'ézhí (Zuni Pueblo) people. She is the child of the Mula:kwe (Macaw Parrot) on parental side. Belinda was born and raised on the Navajo reservation. She holds degrees in Health Sciences, Public Health, and in Technology. As an adult Belinda journeyed through her own inner and physical healing. She then recognized her gifts as a healer and her true calling. She is the owner of Kaalogii, LLC. Her personal mission focuses on cultural and traditional native education and healing experiences. In addition, she uses native herbs, essential oils and energetic healing to assist in individual transformation. Her presentation will provide an overview on Native American intergenerational trauma. She will address the following critical questions: What is Intergenerational trauma? What are its effects? What is epigenetics telling us? She will also discuss considerations for healing and for working with Native American individuals and communities for practitioners.
Jamilah George, MDiv
Let Justice Roll Down: Relinquishing Psychedelic Healing for People of Color
Jamilah R. George, a native of Detroit, MI, obtained her Bachelor's from the University of Michigan, completed her Master's training at Yale University, and is now pursuing a Ph.D. in Clinical Psychology at the University of Connecticut. Her research interests include obsessive-compulsive and related disorders, the psychological effects of discrimination and racial trauma on people of color, the neurological underpinnings of these disorders, and the potential promise of psychedelic medicine as a means to healing. Jamilah's passion for social justice and equality issues fuels her work as she advocates for the mental and holistic wellbeing of socially disenfranchised groups, including women, people of color, impoverished domestic and international communities, and the intersections therein. She will be delivering the message for Sunday's interfaith service.
Carl Hart, PhD
MDMA for the People: Life, Liberty and the Pursuit of Happiness
Carl Hart is the Chair of the Department of Psychology at Columbia University. His research focuses on the behavioral and neuropharmacological effects of psychoactive drugs. He is particularly interested in what social and psychological factors influence drug use and their effects, and using evidence-based research to formulate more humane drug policies.
Discussion Leaders
Ismail Lourido Ali, JD
Ismail Ali is Policy & Advocacy Counsel for the Multidisciplinary Association for Psychedelic Studies (MAPS), where he supports the development and implementation of strategies to create legal access to psychedelic substances in medical, sacramental, and personal contexts. Ismail is licensed to practice law in the state of California, and presently sits on the Advisory Committee of the Ayahuasca Defense Fund. Ismail has previously served as Chair of the Students for Sensible Drug Policy (SSDP) Board of Directors, and has worked for the ACLU of Northern California's Criminal Justice & Drug Policy Project, as well as for the International Human Rights Law Clinic at the University of California, Berkeley, School of Law, where he received his JD. Ismail believes that entheogenic consciousness is a crucial piece of collective liberation.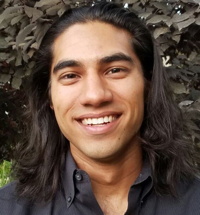 Camille Barton
Camille Barton is a movement artist who brings her passion for social change to life through a variety of art mediums, including dance, film, and clowning. She is the Director of the Collective Liberation Project, which is dedicated to providing people with emotionally sustainable tools to understand oppression and transform it in their communities.
Visit this page again for details about additional speakers and their presentations.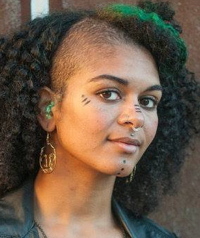 People of Color Find Healing Through Psychedelics
Nieves, R. (2019, February 19). How My First LSD Trip Led Me to Accept My Sexuality. Filter.
Luse, B. (2019, February 4). Blue Pill. The Nod. Gimlet Media.
Rodríguez, J. M. (2018, November). MDMA Para Las Víctimas Del Racismo de Estados Unidos: Entrevista a Monnica Williams. Cáñamo.
Rao, S. (2018, October 31). Black Scholars and Healers Use Psychedelics to Treat Race Based Trauma. ColorLines Magazine.
Watson, E. C. (2018, October 30). Black Americans Are Building A Space In Psychedelic Drug Culture After Being Ignored For Decades. Okay Player.
Related Research
Williams, M. T., & Leins, C. (2016). Race-based trauma: The challenge and promise of MDMA-assisted psychotherapy. Multidisciplinary Association for Psychedelic Studies (MAPS) Bulletin, 26(1), 32-37.
Ot'alora, M., Grigsby, J., Poulter, B., Van Derveer, J. W., Giron, S. G., Jerome, L.,Feduccia, A. A., Hamilton, S., Yazar-Klosinski, B., Emerson, A., Mithoefer, M. C., & Doblin, R. (2018). 3,4-Methylenedioxymethamphetamine-assisted psychotherapy for treatment of chronic posttraumatic stress disorder: A randomized phase 2 controlled trial. Journal of Psychopharmacology, 32(12), 1295–1307.
Michaels, T. I., Purdon, J., Collins, A. & Williams, M. T. (2018). Inclusion of people of color in psychedelic-assisted psychotherapy: A review of the literature. BMC Psychiatry, 18(245), 1-9. doi: 10.1186/s12888-018-1824-6
Miller, A., Williams, M. T., Wetterneck, C. T., Kanter, J., & Tsai, M. (2015). Using functional analytic psychotherapy to improve awareness and connection in racially diverse client-therapist dyads. The Behavior Therapist, 38(6), 150-156.
Williams, M. T., Printz, D., Ching, T. & Wetterneck, C. T. (2018). Assessing PTSD in ethnic and racial minorities: Trauma and racial trauma. Directions in Psychiatry, 38(3), 179-196.
BEHAVIORAL WELLNESS CLINIC
392 MERROW RD, SUITE E
TOLLAND, CT 06084
OFFICE: (860) 830-7838
FAX: (860) 454-0667

CLINICAL DIRECTOR: MONNICA WILLIAMS, PHD
OFFICE MANAGER: JASMINE FAIRFAX
BUSINESS MANAGER: MATTHEW JAHN

FRONT DESK PHONE HOURS
Mo: 8:30 am - 4:30 pm
Tu: 8:30 am - 4:30 pm
We: 8:30 am - 4:30 pm
Th: 8:30 pm - 4:30 pm
Fr: 8:30 am - 4:30 pm
Sa: by appointment